EDITION 19 - November 2008
If this email is not displaying correctly click here to view it in your browser.
Hidden Messages and
Wisdom in Water

Welcome to the November
2008 Newsletter
Does the name Dr Masaru Emoto ring a bell? He is a japanese scientist who examined frozen water crystals and discovered that changes occurred within
these crystals when specific energies were directed toward them. For example, he found that water from clear springs and water that has been exposed to loving words, had crystals that show brilliant, complex and colorful snowflake patterns. In contrast, polluted water, or water exposed to negative thoughts, words and heavy metal music, formed incomplete shapes and chaotic patterns with dull colors. (see pictures below)

This is relevant to you because your body is made up of 70 -90 percent water and according to Dr Emoto's research, the quality of the water within your body is being directly affected by every thought and emotional state that you experience. Not only this, it is also being affected by the vibrational energy of the words you use, the tone you say them with, and the music that you listen to.

I met Dr Emoto in 2006 and I was inspired by his passion as a global citizen to share the results of his ongoing research into the hidden wisdom of water. I immediately knew that I wanted to incorporate his research into quality Spring Water by using the vibrational energy of specific words to energise the vibrational field of Vital Source of Water. To find out more about this and the benefits of water that responds to consciousness, please see below for more information.

Have a healthy, prosperous month!

Phil


Naturally Energised Spring Water available for the first time in Newcastle!
7 reasons to have Vital Source Spring Water delivered to your home or business!
Vital Source Naturally Energised Spring Water has the highest PH of any water available in Newcastle, giving your body the greatest source of liquid for a long and healthy life,

without paying the higher prices alkaline waters normally charge

.

The water is naturally energised 24/7 by the words and the music (see photos below).

100% chemical free and bacteria free, also backed by the ABWI.

Vital Source is delivered to your door free of charge.

We have a range of dispensers to suit your budget needs.

Vital Source is organically certified by the 'Biological Farmers of Australia' giving you the most natual source of spring water possible.

20% of profits will go back into community projects in the Hunter Valley to sponsor programs such as Self Esteem and confidence programs that will be run in our schools, these courses will also be dealing with issues around bullying.
To take the next step
and enquire about having Vital Source
Naturally Energised Spirng Water
in your home or business.

Below are water crystal photos from Dr Emotos website
From Left to right: Dam Water, Spring Water, words 'You make me sick', word 'thank you'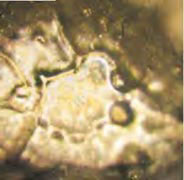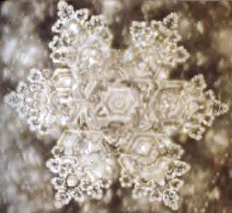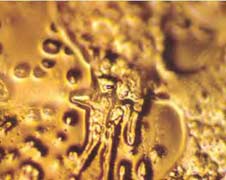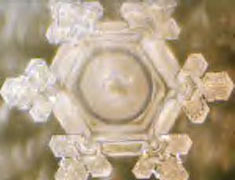 Cinema for the Soul



Movies that Inspire Truth

FOR THE MONTH OF NOVEMBER
Fri 7th - 10 Questions for the DALAI LAMA. Rick Ray masterfully weaves the spiritual and historical to produce an illuminating portrait of His Holiness the 14th Dalai Lama.
Fri 14th - The Life of PARAMAHANSA YOGANANDA (plus Dr EMOTO short version) follows the great master's footsteps during his pioneering efforts to introduce the West to the timeless spiritual heritage of the East.
Fri 21st - INTENTION EXPERIMENT CONFERENCE Part 1After hearing the theory from leading scientists and researchers, the delegates participated in the world's largest mind-over-matter experiment in history.
Fri 28th & 5th Dec ECKHART TOLLE – The Flowering of Human Consciousness Part 1 & 2 In clear language, Eckhart explains the process of entering the "miraculous" state of presence that is always available to us.
Cost $5.00 unless stated otherwise. Starts 7.30pm Open discussion after every movie
The Royal Exchange, 32 -34 Bolton St, Newcastle.
For more information on the movies or to book online

click here


Starting back for 2009 in Feb look out for the 2009 Newsletter.

The Power of Intention

What is intention? The most comon definition is that intention is a strong purpose or aim, accompanied by a determination to produce a desired result. Carlos Castenada also defines intention as "A force that exists in the universe, an invisible feild of energy, that sets up a path to attainment." Where is this field? There is no place where it is not.

Everything in the universe has intention built into it. A tiny acorn seed that has no apparent power to think or make plans for it's future contains intention and it becomes a giant oak tree. Your very own
DNA
also contains intention and this intention directs the growth process of your body as you grow into a fully developed human being and intention also guides you towards your potential for a purposeful life. So just as with the acorn, your potential is already built into for you to tap into and actualise the fullest version of the gretaest vision you have for yourself.

So how do you activate intention and actualise your potential using the power of intention?
Act as if what you seek is ALREADY HERE and consistently feel that want you seek, already exists.
If you would like more information about this
, the Cinema for the Soul is screening 'The Intention Experiment Conference" Friday 21st November. See Cinema for the Soul section for more details.



Social Events

CHRISTMAS CELEBRATION
(all invited)

Come along and celebrate an awesome night of dance and celebration with Newcastles own SPECIAL GUEST ARTIST and great friend and guest of the Cinema at times DANIEL ARVIDSON.

Danie

l

is one of the greatest songwriters and recording artists this country has ever seen and we have got him for one night of celebration, so come along and join us.
Date: Sunday 7th December, 2008
Time:
Venue: The Royal Exchange, 32 -34 Bolton St, Newcastle
Cost: FREE and donations are welcome. Bring your own drinks and eats are welcome.

PICNIC IN THE PARK
Each month we will meet in a different park and we'd love you to come along!
Date: Saturday 8th November, 2008
Time: for BYO picnic LUNCH
Venue: Awaba House Point, Lake Macquarie, meeting Place: 1a First Street,Booragul.
Directions: Coming from Newcastle, turn (L) on round-about at Anglican Aged Peoples Home Booragul, follow First St. to the end, carpark on (L), walk across park under huge, ancient trees.
Look for the fabulous Picnic in the Park sign!
Can Visit Lake Macq. City Art Gallery & cafe for cuppachinos

Contact: Sharon 0425313309 (In case of rain or wild winds, picnic will be cancelled)
Please forward this email to your friends however they won't be added to our contact list unless they choose to
sign up
Copyright © 2008 Personal Empowerment Institute. All rights reserved.


To update your e-mail address or unsubscribe from
Personal Empowerment Institute mailings, visit our
Newsletter
page
.